Don't Get Left at The Alter. Grab this Weddings on a Shoestring Budget Huge PLR package
Grab Your Share of the nearly $300 Billion Wedding Market
The average bride spends $28,000 on her wedding. And that doesn't include the bridal party attire, travel expenses for guests or wedding gifts. There are over 2 million weddings each year in the U.S. alone.
Now is the time to grab this PLR package
February is one of the most popular months for engagements – think Valentine's Day. Brides take from 6 months to a year to plan their weddings. NOW is the time to grab this Weddings on a Shoestring BudgetPLR package.
Crush Your Competition with this Content
The average wedding dress costs over $1,500 but can reach $10,000.
Wedding cakes cost from $2.00 to $10.00 per guest. So a cake that serves 200 is $2,000.
$237 is the amount spent on each wedding guest and the average wedding has nearly 150 guests.

Many online bridal shops, such as dressy.com and bhldn.com offer affiliate programs. They offer more than just dresses but also favors, invitations, and more.

Amazon shows nearly a quarter of million wedding products, equipment videos and books. And that's just Amazon.
Say "I Do!" to this huge Weddings on a Shoesring Budget PLR Package
All the content you need including:

9000+ word ebook, Weddings on a Shoestring Budget

12 articles of 400 to 500 words each

and 21 wedding tips

Three ebook covers

Three header graphics to match the ebook cover

Graphics are smaller here than what you get. Headers are 700 X 200, Ebook covers are 450 x 250
The list of Wedding Related Products to Promote is nearly Endless
Flowers

Wedding Cakes

Bridal Party Attire

Wedding and Engagement Rings

Hotels

Decorations

Favors

Invitations, Thank you cards and Save the Date

Wedding Gifts
This content is written by Dee Power whose wedding articles have appeared on numerous websites. She's also the author of several commercially published books. She's written thousands, yes thousands, of freelance articles.
Every bride wants to save money on their wedding so their $28,000 goes further. You can show her how to save money on flowers, cakes, dresses, favors, decorations, food, and even her wedding rings, while you make money yourself.




Set up a wedding blog or website to take advantage of this huge market.

Combine the articles into several wedding guides, say one on receptions, one on wedding cakes and one on wedding flowers.
Set up a newsletter for your subscribers. Brides start planning their weddings from 6 to 24 months out. Lots of time for you to make sales.


Give away the Tips as a bonus to attract subscribers to your list.




Download your copy of thisWeddings on a Shoestring BudgetPLR Package Now.
There are no refunds for this PLR product
Use the content as a basis to inspire your own creativity and generate future content yourself.
Promote your site and build your mailing list by giving away this content when readers sign up.
Give the PLR as a thank-you to customers who have bought from you.

Use the PLR content to create your own webinar.

Use the PLR as a starting point to create your own ebook.

Create your own podcast series, or newsletter series, using the PLR content as topics.
Content to help you CREATE AND BUILD YOUR BRAND
Content we are proud to put OUR NAMES ON and now available for you to PUT YOUR NAME AND BRAND ON.
Think of the cost if you hired someone on a freelance basis to research this topic and write all of this content.
You've seen, and possibly even purchased, PLR content that was bland, boring, and poorly written. Our PLR shows our commitment to and excitement about, our topics. Written by authors whose skills have been vetted in the highly competitive publishing marketplace. If you hired us to write this for you, we would have to charge SEVERAL THOUSANDS OF DOLLARS.
Here's what's included in the Weddings on a Shoestring Budget PLR Package
Weddings On A Shoestring Budget 9000 word ebook Chapter Outline
Chapter 1 First Things First: Establish a Budget
Sit down with that special someone and determine how much you can afford to spend on your wedding.
Chapter 2 Don't Spend a Fortune on the Flowers
It's your wedding day and you've always pictured yourself with a stunning bouquet and fabulous floral arrangements. Then you go shopping and the sticker shock is the only thing that's stunning.
Chapter 3 Your Wedding Dress and Your Bridesmaids: Beautiful and Affordable Wedding dresses can cost thousands of dollars, just look at the latest celebrity bride. But yours doesn't have to. You can be beautiful and stay on a budget. There are alternatives to spending a small fortune on your wedding attire.
Chapter 4 Glorious Gifts for Your Wedding Party
Traditionally the bridal couple gives a token of their appreciation to each member of the wedding party, but those tokens add up to a chunk of change. Give a memorable gift without emptying your piggy bank.
Chapter 5 Keepsakes for Your Guests That Won't Max Out Your Credit Card. Every bride would like her guests to take away something more than just beautiful memories from her wedding. But those mementos reach a hefty total in no time.
Chapter 6 Cutting the Costs on Your Wedding Cake
A multi-tiered wedding cake beautifully decorated is an important part of any bride's dream wedding, but the price tag can give you nightmares. Use these tips to take a bite out of the bill.
Chapter 7 Conserve Your Cash While Your Guests Eat, Drink, and Be Merry Catering drains your checking account faster than a leaky bucket. But you can plug the holes and still provide your guests a fabulous feast.
Chapter 8 Delightful But Affordable Decoration Ideas
First Impressions Set the Mood for the Wedding Festivities. Greet guests at your reception with balloons, fountains and flowers.
Chapter 9 Just for Fun
Every bride looks for a way to make her special day, well extra special. Here are some ideas that cost just a few pennies.
Chapter 10 Save on Your Engagement and Wedding Rings
Do you know how diamonds are valued? When you do, you'll be able to find the perfect rings at an affordable price.
Chapter 11 Photography Tips
After all, a photographer is essential when it comes to preserving memories of the day. There is no second chance to capture the festivities.
Chapter 12 Practical Printing Pointers
Save the date cards, response cards, menus, programs, reception cards and of course the invitation itself plus envelopes cost a pretty penny.
Article Titles
Wedding Dresses Weren't Always White 405 words

Elegant Silk, Taffeta or Velvet? 469

Formal or Informal: Which Style is Right for You? 475

Styles of Wedding Gowns 402

Send Your Wedding Guests Home With More than Warm Wishes 407 words

Fabulous Fall Wedding Flowers 405 words

Glorious Spring Wedding Flowers 443 words

Wedding Favors on a Shoestring Budget – Ideas For Spring 456 words

Wedding Without Flowers Just Wouldn't Be a Wedding 402 words

Champagne Wedding on a Strictly Beer Budget 489 words

Weddings on a Shoestring Budget – Think Small to Save Big on Food 470 words

Bridesmaids and Ushers: Is That All There Is? 413 words
And You Receive 21 Wedding Tips
These tips average over 200 words each. Perfect for blog posts or social media updates. Combine two or three tips into an article.
There's only three things you can't do with this material: Resell it as PLR, sell the photographs/images or use my name as the author.
There are no refunds for this product. Any problems email authors @ brianhillanddeepower.com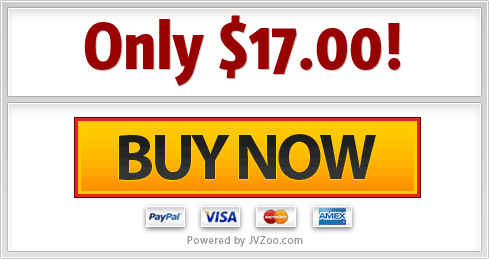 Copyright 2018 Profit Dynamics Inc. All Rights